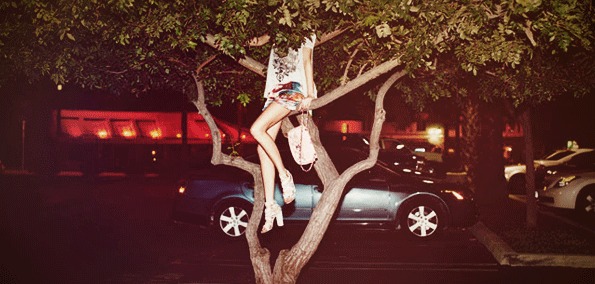 A Lull's music is the concept of indie liberation. Not restricted or confined to anything, the band spreads their abilities by touching every layered sound in all shapes and sizes. Their freedom in experimenting with synthesizers and organic instruments are crafted to perfection.
You can get a taste in "Some Love".  This song is a great example and provides a wonderful shuffle of percussion. "Some Love" is from Confetti under Mush Records. If you like Mush Records on Facebook, you can receive a free download of "Some Love" along with three magnificent mixes from Sun Glitters, City Lights, and Brothertiger. The bundle itself can be used as confetti for any party.
To begin the new year, this Chicago band are touring the West with Deleted Scenes. Check out A Lull's tour dates and the music video for "Some Love" below.
04 Some Love (Sun Glitters Remix)
Download:
A Lull - Some Love (Sun Glitters Remix)
"Some Love" Music Video
Tour Dates
01/12 - Replay Lounge - Lawrence, KS
01/13 - Hi Dive - Denver, CO
01/14 - Kilby Court - Salt Lake City, UT
01/16 - Manny's - Billings, MT
01/17 - The Badlander - Missoula, MT
01/19 - Mississippi Studios - Portland, OR
01/20 - Comet Tavern - Seattle, WA
01/21 - Red Room Lounge - Spokane,WA
01/23 - Rickshaw Stop - San Francisco, CA
01/24 - Old Fellows Hall - Davis, CA
01/25 - Muddy Waters - Santa Barbara, CA
01/26 - The Echo - Los Angeles, CA
01/27 - Tin Can Alehouse - San Diego, CA
01/28 - Club Congress - Tucson, AZ
01/30 - The Mohawk - Austin, TX
01/31 - Dan's Silver Leaf - Denton, TX
02/01 - Conservatory - Oklahoma City, OK
02/02 - MOJO - Columbia, MO
02/03 - The Rozz Tox - Rock Island, IL
02/04 - The Sett at University of Wisconsin-Madison - Madison, WI