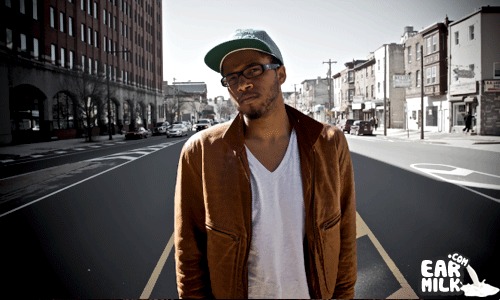 Rapper/producer Gilbere Forte dropped his freestyle of Just Blaze-produced "Lord Knows" yesterday. The track is one of a few Forte plans to release before the new year. The track may seem familiar to many, as Forte has taken Drake's track and turned it into one of his own. His rapping style is smooth, the beat is spot on for his style, and the overall track is hot. It is really easy to butcher another artist's work by free-styling over it, but Gilbere has successfully done the original "Lord Knows" track justice. With a blazing beat like the one in "Lord Knows", how can you not want to freestyle over it? Well done.
Originally from Flint, Michigan, Gilbere (pronounced jil-bear) has made music a central part of his life since birth. He teamed up with fellow producer Raak (whom he met at the school he graduated from, Temple University) in 2009. They worked together to prepare for Gilbere's debut, 87 Dreams. From there, Gilbere caught the attention of several people in the music industry. He's been a featured guest in several successful remixes since then. Most notably, Gilbere has been featured in Stromae's "Alors On Danse" remix also featuring Kanye West, the Yeasayer remix of Florence + The Machine's "Dog Days Are Over", and the Diplo-produced "Up All Night" by Alex Clare. 
He anticipates success in 2012, and based off his newest track, we don't doubt success is something he will certainly gain in the new year. Take a listen & be sure to follow him into the new year.
Gilbere Forte - Lord Knows
Download:
Gilbere Forte - Lord Knows
FOLLOW GILBERE FORTE:      FACEBOOK    TWITTER    SOUNDCLOUD    WEBSITE