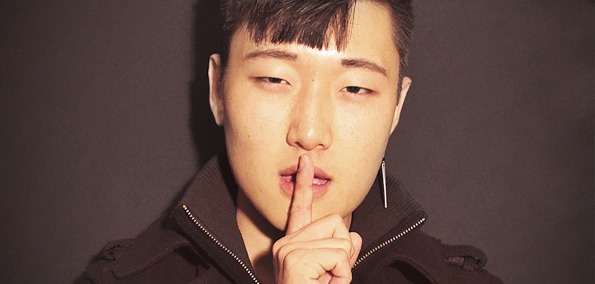 I have been spoiled this year. Spoiled by too many incredible opportunities, the chance to work with so many great new artists - and the chance to listen to so many more. As the year reaches it's final week, thinking back on the explosion of new talent that the year encompassed has me salivating. My expectations for 2012 are high - perhaps too high - but let us not get ahead of ourselves. It is vital that we remain focused on the task at hand - bringing good new music to the masses (Yes, I am talking to myself).
Alas, I have no good new music for you today, but perhaps what you are about to see is better than that. One of the artists that has  fascinated us at Earmilk over the past year or so is Jhameel. The wonderboy Prince-reincarnated is a talent like so few others. He writes his own music. He plays his own instruments. I've compared him in the past to Sufjan Stephens - and I'll stand by that comparison. The only thing about Jhameel that I haven't talked about is his.. err... Hilarious celebratory acts. The man has a habit of celebrating with alcohol (fancy that), and in good old American fashion - he likes to record these shenanigans on video. Every thousand Facebook fans he receives, he has done a drunken cover in celebration of. The video's remind me of that drunken history series I became so fond of a while back - they depict a master of his craft, attempting to execute his expertise while inebriated. The result? Hilarious videos.
Jhameel hit 3000 Facebook fans today, and in proper form, recorded a cover of "5 O'Clock" by T-Pain in front of holiday decorations. I vote for a keg-stand when he hits 5000. Check out the video below.
Over the past month or so Jhameel released a series of tracks, once a week for five weeks, titling the project "Waves." The set is now available in hard copy, which you can pre-order HERE. As for freebies - just check out his Soundcloud, or listen below.
[soundcloud url="http://api.soundcloud.com/playlists/1279437" params="show_comments=false&auto_play=false&show_playcount=true&show_artwork=true&color=030504" width="100%" height="225" ]