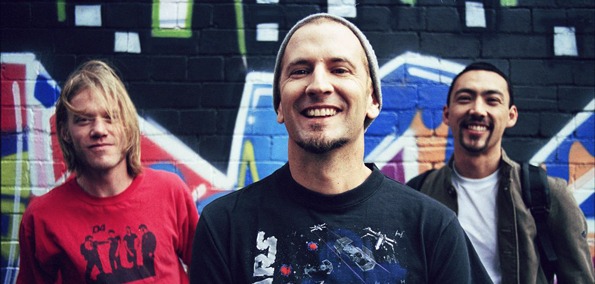 Australian natives, Regurgitator is a band that can rock hard. Formed in 1994, these men have been around and toured numerous countries including Beijing, China. Their music has a divergent taste from Beastie Boys to Blink 182.
With years of experience, Regurgitator finished a new album back in August titled SuperHappyFunTimesFriends. The music video below is for track "No Show". It is a spiced remix of a classic Japanese monster film from the 60s. There are wacky colors and doodles to go with the vintage creatures. Lyrically, the song is about how a boy is a "no show". Enjoy the odd visuals and pick up your copy of SuperHappyFunTimesFriends.
Regurgitator "No Show"