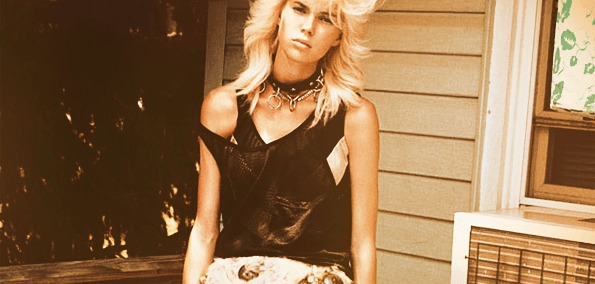 Sometimes, a little garage rock is all we need to feel alive. With the different genres here at Earmilk, we are premiering a song that can assist you in that specific way. This song is "He's No Writer" by a fearless solo act, Kurt von Stetten.
Kurt von Stetten has been making music since 1996 and in the past 6 years, he's created 6 full length albums. Today, Von Stetten is releasing an album titled Cyclops via Static Motor Recordings. "He's No Writer" is the first track from Cyclops. Nearly reaching two minutes, this song rejuvenates our rock and roll void .  The dissonant guitar rhythm rocks with the electrifying whirls, creating a visual that compliments the album's cover art.
Here are Von Stetten's words,
"The song "He's No Writer" is about a philosopher turned novelist in the 1970s. After failing to find an audience for his first treatise: Input and Output (exploring themes of Determinism), he found that illustrating his ideas through the characters (quite transparently) in his novels would earn him more acclaim, money, and a surprising amount of attention from the opposite sex. Ultimately though, he realized

 

that his life of writing about genuine and determinate life experiences has led to a life without any."
"Code of Fisherman" Music Video