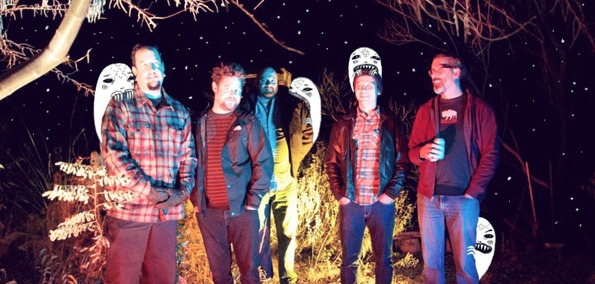 Sad Baby Wolf is the newest project from former Shins keyboardist Martin Crandall. Following his departure from the Shins, Crandall returned to his hometown of Albuquerque, New Mexico. Once home, Crandall immersed himself in the Albuquerque music scene to rekindle old friendships and trace himself back to his musical roots. In 2010, Crandall began collaborating with fellow-former-Shins guitarist Neal Langford, longtime friend Jason Ward and his brother, Maury, to form the four-piece band that would later become Sad Baby Wolf. Fast forward to 2011, and the band is currently in production to release its debut LP sometime next spring. Listen to "8th Level" and "Survival Guide", two cuts  from Sad Baby Wolf's upcoming album, below.
Download:
Sad Baby Wolf - "8th Level"
Sad_Baby_Wolf-Survival_Guide
Download:
Sad Baby Wolf - "Survival Guide"