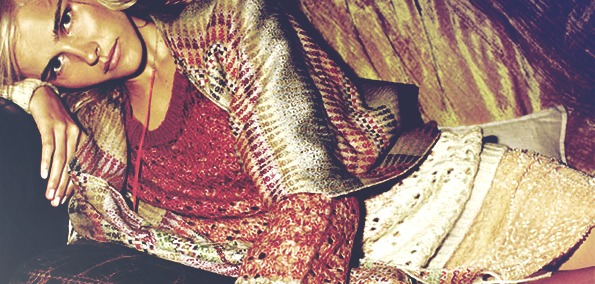 Seldom do I hear of a female producer, so while partaking in my routine music exploration via internet today, coming across Elizabeth Rose was a treat indeed. Not to mention a remix of Flight Facilities' "Foreign Language" was a treat within itself. But enough about my awe for the day, let's discuss the topic at hand: an awesome remix that soothes more than it invades, a remix that does not overtake anything going on in front of me while I'm listening to it, a remix that takes a song and (in my opinion) makes it better than the original.
21-year-old Sydney producer Elizabeth Rose is emerging into the spotlight and it comes as no surprise that her tracks are creating waves amidst the music scene down under. Not only does she produce her own music, but she is also a singer and electronic song-writer. She has only begun her career, and I believe she will make it a long way. Elizabeth recently played at Sydney Parklife 2011 (alongside artists like Lykke Li, Santigold, Sebastien Tellier). The Sydney artist's online profiles elude to her sounding like Fever Ray, Chairlift, & Bjork. Her influences are listed as Bjork, Radiohead, Casiokids, Joni Mitchelle, Ladyhawke, and Roisin Murphy. I anticipate seeing more of her in the near future (as halfway across the world she has managed to catch my attention). I will be on the look-out.
All of that said, this remix is one worth sharing with the Earmilk world. Flight Facilities, an indie duo stemming from Sydney as well, gained my attention when they released their "Crave You" single in 2010. Adventure Club Dubstep took the track and remixed it into my go-to anthem for a good three months last year. I've been a fan ever since. When I saw that another Flight Facilities' song had been remixed, I automatically hit play. Elizabeth Rose has taken this track and turned it into a down-tempo, electronic dream. The track is purely of chill-out vibes playing with vocals. I really enjoy this track, and if you're anything like me, you will too.
[soundcloud url="http://api.soundcloud.com/tracks/29675840" params="show_comments=false&auto_play=false&color=000000" width="100%" height="81" ]
FOLLOW ELIZABETH ROSE:   TWITTER          FACEBOOK
FOLLOW FLIGHT FACILITIES:  BLOG   FACEBOOK    SOUNDCLOUD   WEBSITE