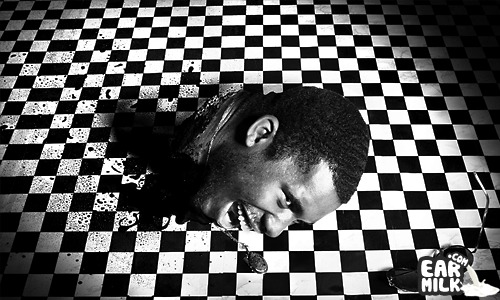 The beat under this track may sound familiar, but you can rest assure that multi-genre mad man Flying Lotus hasn't Lex Luger'd himself yet. What we have here is an extended take of one of the most stand-out tracks from his 2008 EP, L.A., entitled "RobertaFlack". Due to its percussive element, the essence of the track is still here, but there is a completely different mood and atmosphere associated. One may find themselves torn between the rivalry of these sibling songs; the classy, sophisticated and smooth vibe of "RobertaFlack" vs. the contrasting, clamorous and impulsive little brother, that is, "Mister Murky Socks". However, B-side or not, Flylo always provides for an interesting aural experience.
[soundcloud url="http://soundcloud.com/flyinglotus/flying-lotus-mister-murky"]Flying Lotus - Mister Murky Socks
Follow @Jahn_P
|EMAIL| • jaypea@earmilk.com
Keep Listening.