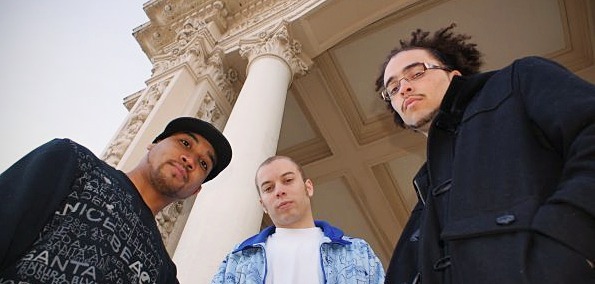 Day-Go Produce (Rolando, DJ Tramlife and J Treel) provides you with their visual drop for the song "The Swells" on a simple yet effective platform. Using Mt. Eden's "Sierra Leone" as the music pallet and filmed on famous Mission Beach, the clever simplicity of the video gets listeners to focus on J Treel's lyrics while providing a scenic back drop that relates to all of what he's saying. If you didn't get it on the first listen, he craftily uses beach terminology for a gigantic metaphor for life. Not only is this song and video well executed, but the whole package totally plays into the lifestyle that is San Diego. Where, not surprisingly, Day-Go Produce calls home.
Cleverly fresh times 100 trillion.
Follow Day-Go Produce on their Facebook page for more music and video drops from the crew. Also, catch them live on the Full Melt Tour with Parker and The Numberman and HighDro. The tour is jumping off as I type this so visit their Facebook page for dates and city stops.
You can follow my antics via Twitter at @CalebTCP.