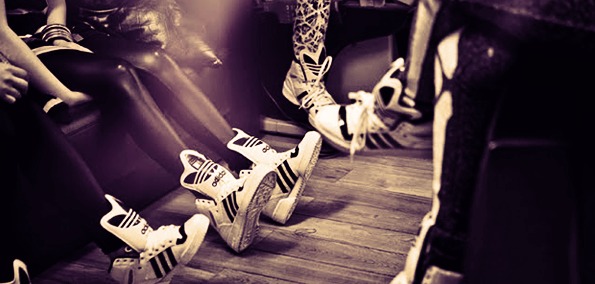 "Ghetto retro"? When I first read the genre Baby Jaymes placed himself under, I had to wonder what this category of music actually sounds like. After giving one listen to his soulful, fun-loving rendition of 50 Cent's "21 Questions", I was convinced this is a genre I could take a great liking to, enough that I'd feel convicted to share it with all of you.
Baby Jaymes - 21 Questions
[soundcloud url="http://api.soundcloud.com/tracks/28074416"]
A meld of funk, pop, and hip hop -- with an emphasis on the funk -- the Oakland-based artist brings us a sound we might have missed had we only stuck to Raphael Saadiq or Outkast, both of whom we can hear shades of in his music. But don't get me wrong, Baby Jaymes' music is not far from a rip off anything we've already heard before. It's for anyone that appreciates stellar vocals and tastefully done, throwback music to another era.
What Ever Happened to Baby Jaymes?, the EP, was released just last week off Clear Label Records, which is run by Tajai Massey, of Heiroglyphics and Souls of Mischief fame, which in my opinion, only further qualifies Baby Jaymes music as worth listening to. Be sure to give this music a spin.
Baby Jaymes - Heart and Soul
[soundcloud url="http://api.soundcloud.com/tracks/13857307"]
Related Links: