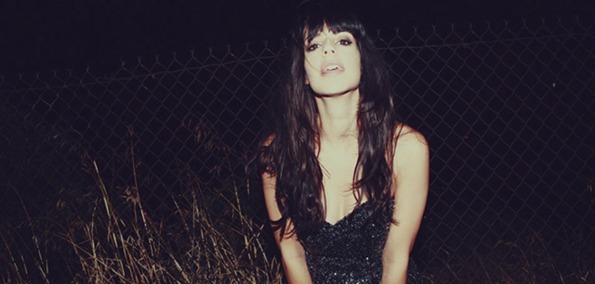 I guess I have a thing for female singer songwriters who have recently emerged from their music caves of wonder (see: Rachael Yamagata). I can't help it, the material they are producing is irresistible.
If you've been on the hunt for full-bodied, whimsically compelling music, Brooke Fraser may be your lady. The New Zealand-born artist went on a short hiatus after the release of her second album, Albertine, which was released back in 2006. Though the album reached platinum status five times, she needed a break from her three-year tour for sophomoric album. Unmotivated and completely spent, it wasn't until last year that she released her third album, Flags, a beautiful and thought-provoking collection of masterfully crafted songs that includes "Something in the Water", a folksy, light-hearted tune, replete with hand clapping and tenuous backup vocals.
Currently on her worldwide tour, just last week Fraser announced a deluxe edition of the album was released with five additional tracks. Dubbed the "Kiwi Norah Jones", Fraser's Flags marks a grand return to music, with vocal guests like Jon Foreman and Carey Brothers. Aqualung lends a lung to "Who Are We Fooling", an aching melody about putting the light out on inspired love.
Catch Fraser as she travels to your country or home state as she is not one to miss live. Find her tour dates here and be sure to get your copy of Flags here.
Related links: