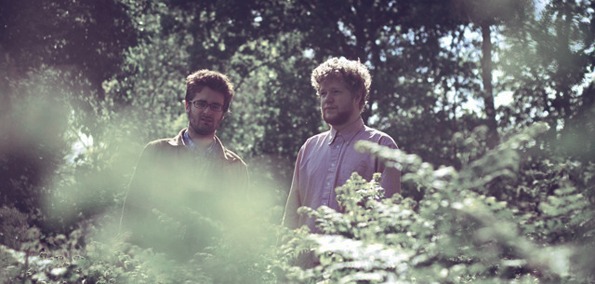 Here is another enlightening band from the United Kingdom, Joseph & David. Signed with Leeds independent label,  Hide & Seek, we were introduced by their Rise Up The Sun EP and the quality left thick impressions. Along the same lines as Bon Iver and Beruit, Joseph & David have touched our souls with their passionate works of alternative folk and rock.
Below is a download of "Falling Wood" from Rise Up The Sun. The beginning reminds us of Glen Hansard from The Swell Season, then it epically goes on a climax of heartfelt vocals and as the folk instrumentals rise, there is a promise of fidelity. Honestly, those words only serve a humble way of describing "Falling Wood". I urge you to go ahead and experience the track yourself.
Rise Up The Sun EP is scheduled for December 19th. This is something the whole family will enjoy, so make sure to pick up a copy and share it with your loved ones.
Download:
Joseph & David - Falling Wood
Video Promo for Rise Up The Sun 
http://www.youtube.com/watch?v=Xk6kxqxfeoo
December Tour
Manchester 2nd December - Nexus Arts Cafe
Durham 4th December - Prince Bishops Boat
Cardiff 9th December - The Bunk House
London 10th December - The Betsey Trotwood
Leeds 19th December - Holy Trinity Church