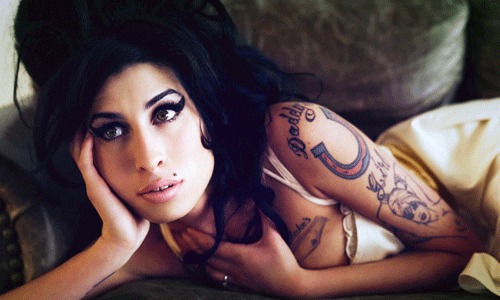 Amy Winehouse's music lives on the only way it can -- through fans and artists alike, seeking to hear her music. This tribute video features Winehouse's song, "Our Day Will Come", a song that sweetly underscores the irony of her tragic passing.
The song comes from an upcoming album entitled Lioness: Hidden Treasures to be released by producer friends of Winehouse, including Mark Ronson and Saleem Remi, who worked closely with the late songstress. After going through numerous recordings Winehouse made before, during and after the release of both Frank and Back To Black, Ronson and Rumi believed many of the tracks deserved to be heard by others and decided to produce an album of twelve previously unreleased tracks by Winehouse.
Included on the album is "Halftime", a song she recorded with Questlove back in 2002, back when she was in the midst of recording Frank. Also on the album is a track Winehouse called "Like Smoke", featuring one of her favorite rappers and good friend, Nas. Other tracks, like "The Girl From Ipanema", add to the exclusivity of this project, as it was recorded back when Winehouse was only 18 years old, performing for the first time for Rumi.
The tribute album will undoubtedly enable Winehouse to live on as a classic singer and songwriter from our generation.