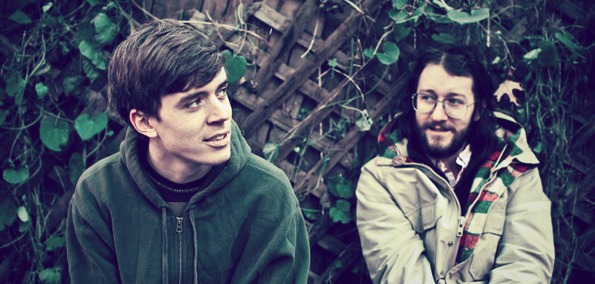 A while back, Yellow Ostrich was featured in an Indie Sabbath post and it included the track "Whale". Don't worry, if you missed that, I have it linked and there is a video below. The words of Nheuyingh describes the band pretty accurately: "an a capella group got together to make an indie-rock influenced album, fuses incredible vocal harmonies with minimal instrumentation, into a complex, layered and undeniably catchy tune." This marvelous album is entitled The Mistress through Barsuk Records.  
Alex Schaaf, the main voice behind Yellow Ostrich, is from Wisconsin but eventually linked the other two members, Jon Natchez and Michael Tapper in New York. There is something organically beautiful about the harmonies they create. Right under the favored track "WHALE" is my second pick, "Mary". These fun loving guys are currently on tour so please check out their tour dates. 
Download:
Yellow Ostrich - Mary
Music Video of "WHALE"

Yellow Ostrich Tour Dates
28 Oct

CARRBORO, NC [ Cat's Cradle ]
all-ages

29 Oct

ATLANTA, GA [ Earl ]
21+

30 Oct

BIRMINGHAM, AL [ Bottle Tree ]
18+

31 Oct

MEMPHIS, TN [ Hi-Tone Cafe ]
18+

2 Nov

OKLAHOMA CITY, OK [ ACM ]
UCO Performance Lab, all-ages
Like Yellow Ostrich, Tweet Yellow Ostrich