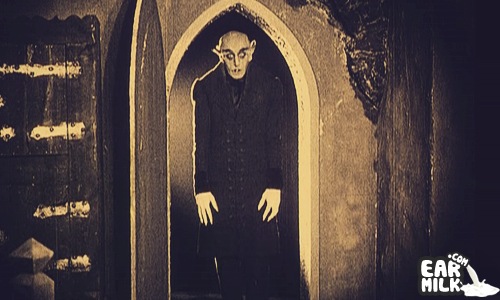 I used to rifle through my bag of treats, obsessively pulling out all the packages of Rockets. I would then neatly file them into an appropriately neat container. I am inclined to believe that this was my favorite part of the holiday. I was never one for theatrics, so dressing up was a means to my ends.
What I am trying to say is that instead of contributing to Hallowe'en with topical costumes, I can contribute an equally topical mix. Listen to it while you put blood in places where it doesn't belong, and dresses on yourself that you have only ever day dreamed of wearing (I'm looking at you, Jon).
Half and Half Presents: Mix No.1 - Hallowe'en Ed.
Track Listing
Tim Hecker - In the Fog I
Hype Williams - Mitsubishi  [4:35]
Julianna Barwick - Vow (Diplo & Lunice Remix) [10:42]
How to Dress Well - Suicide Dream 2 (Elite Gymnastics Baptism) [15:20]
How to Dress Well - Decisions (Orchestral Version) [19:42]
Burial - Endorphin [22:10]
Massive Attack vs. Burial  - Four Walls [24:45]
Andy Stott - Dark Details [34:19]
Oneothrix Point Never - Replica [39:55]
Follow me on Twitter for the inside scoop on what really takes a Subway sandwich from good to great @ASTANIEL