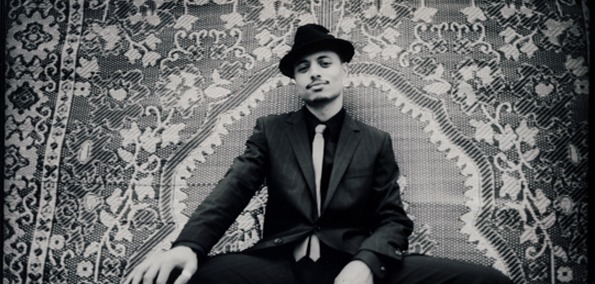 I've always liked jazz music because it makes me slightly uncomfortable.
When you watch a good, live jazz performance, you've seen how uncontrollably contorted the bassist's face gets when he really feels that groove. His eyes are shut, his lips are vertically aligned with his nose, his body is moving almost spastically. It's a bit uncomfortable. 
The vocalist, the keyboardist, the drummer, the trombone player -- they all take on that look of sheer retardation, slayed by the sound of their own music. But that's what I also like about jazz. When the vocalist reaches and holds a high note, or the drummer goes wild in his solo, your inhibition is down and you've touched down in this dimension of truly listening to jazz. If you feel it, whether you're making the music or listening to it, you become completely vulnerable to how you're feeling about what you're hearing.
Jose James - "Park Bench People" at All Saints Basement
http://www.youtube.com/watch?v=TZeBFeQBpmo
So the first thing to know about Minneapolis-born jazz vocalist Jose James, is that because he's pretty damn attractive, and therefore can't possibly look as foolish as the rest of us when we listen to jazz. Even when he sings with sheer stupefaction.
The second is that his voice is beyond smooth. Or like silk or caramel or molasses or butter. And it can't be confined to the richness of coffee or any other item, edible or not, or simply associated with "depth" or "complexity".
Jose James - "Trouble" at All Saints Basement
http://www.youtube.com/watch?v=5Gz2kqOupCI
The third is that last week, James released his single "Trouble", off his upcoming album No Beginning, No End, which is set for release next summer and features people like Robert Glasper and Pino Palladino. Music Director of KCRW, Jason Bentley, has taken a huge fondness for James' work, premiering "Trouble" earlier this month. 
With ambitious Marvin Gaye and Benga covers and collaborations with Flying Lotus, and Basement Jaxx, James continues to expand and redefine the jazz genre, making it more relevant to younger generations and even more groundbreaking for traditional jazz fans. Listen to a few of his tracks, but prepare for a momentary exit from reality.
Jose James - Trouble