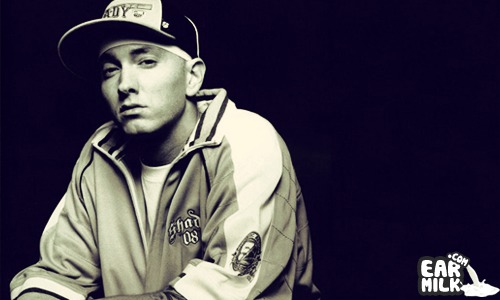 BET held their annual Hip Hop Awards show in Atlanta on Tuesday. As Chris Brown and Lil' Wayne won a couple major awards each, the show featured another awesome feature, cyphers. Sprite brought us seven different cyphers covering thirty-three artists with notable groups: MMG and Shady Records as well as other big-name artists: B.o.B., Big K.R.I.T., Machine Gun Kelly, Dom Kennedy, Chris Brown, Tyga, Ace Hood, Busta Rhymes, 2 Chainz, Ludacris, Tech N9ne, Kendrick Lamar, and many more. 
A couple of these cyphers stood out among the rest, thus getting a feature here on Earmilk. The Maybach Music Group swagged out and brought the artists Wale, Pill, Stalley, Meek Mill, and Rick Ross through for a killer performance as they do their thing and really shine. 
Maybach Music Group Cypher:
Eminem also brought his crew to Detroit from Shady Records; Joe Budden, Crooked I, Joell Ortiz, and Royce Da 5'9 who make up Slaughterhouse, as well as the newly signed Yelawolf. This was my personal favorite as the artists on Shady Records have a very unique but raw flow as all these artists performed above par. Joe Budden stood above the crowd and spit for about two and a half minutes and absolutely murdered the beat.  
Shady 2.0 Cypher:  
Atlanta's B.o.B. hosted his group for their cypher with Big K.R.I.T., Machine Gun Kelly, Tech N9ne, and Kendrick Lamar. This was also another great performance by all artists who brought their 'A' game and all went in. MGK told all his haters off with his quick and smart verse as he puts on a clinic for his lyrical pace and content. Also, B.o.B and Kendrick Lamar killed it as they both have a raw flow and are great at spitting straight from the dome.  
B.o.B., Big K.R.I.T., MGK, Tech N9ne, & Kendrick Lamar Cypher:  
The last cypher that really caught the crowd's eyes was Chris Brown teaming up with Tyga, Kevin McCall, and Ace Hood. This is another dope cypher as Breezy and Tyga spit hot fire and McCall and Ace Hood aren't too shabby as well.
Tyga, Chris Brown, Kevin McCall, & Ace Hood Cypher:  

Let us know which cypher was your favorite and for all of those who didn't watch the awards show, enjoy!