The technicality of techno is a delicate art. Over-produced electronic music often lacks direction or purpose; it takes a certain amount of taste and intellectual contemplation to mix all of the ingredients correctly and come out with a coherent track. German duo Extrawelt are arguably the best musicians when it comes to this aspect of electronic music production. Creating works that are insanely busy but extremely purposeful, each musical detail sounds like it was planned out carefully for days on end before actually committing to any sort of recording.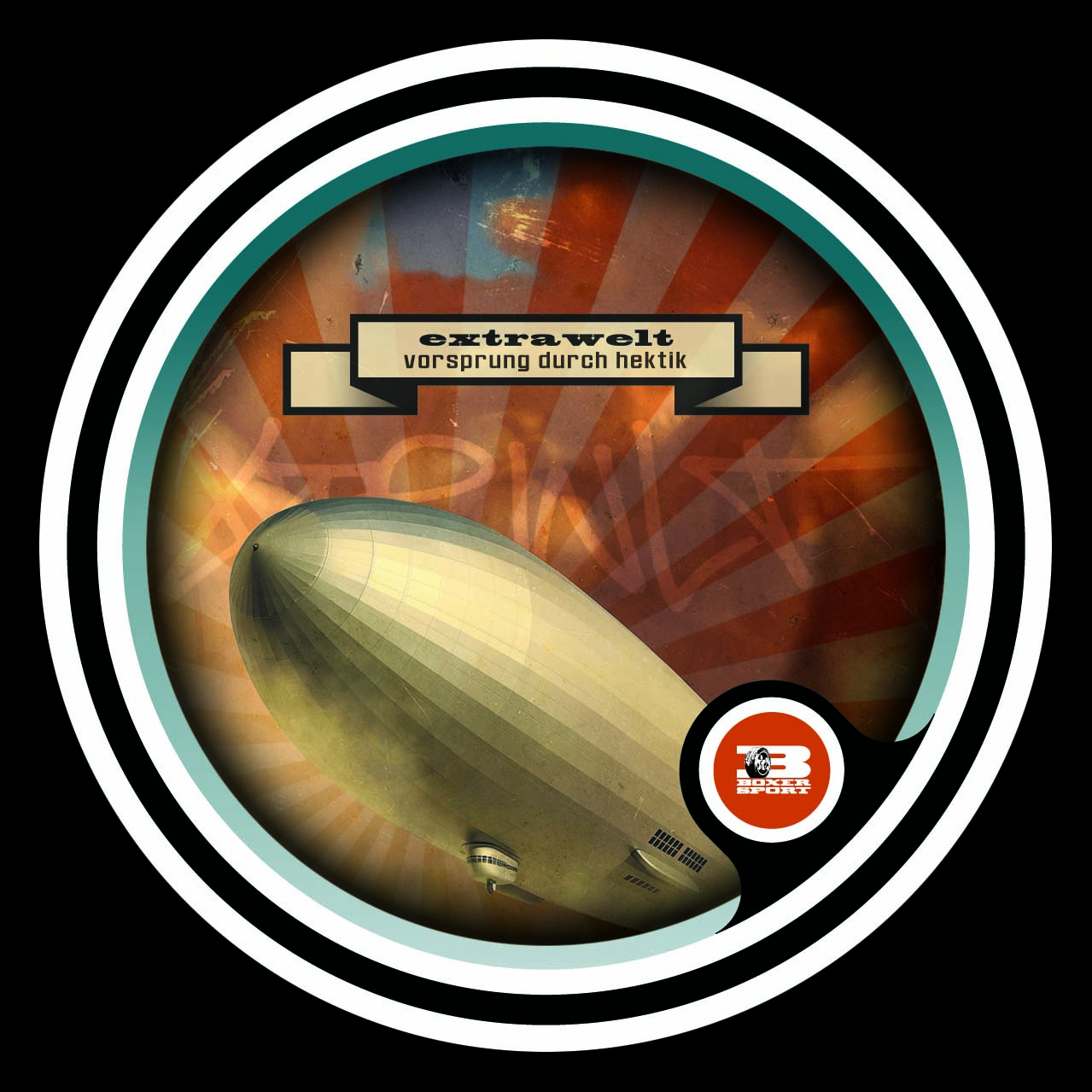 Extrawelt's most recent release (released back in May, 2011) for Boxer Recordings out of Germany entitled Vorsprung durch Hektik again finds the duo treading new sonic territory with extremely meticulate percussion and leads that one can only hope to one day hear in a proper club setup.
01_vorsprung_durch_hektik-dd
Stream:
Extrawelt
- Vorsprung Durch Hektik
 The EP's title track is a journey of pulsating synthesizers and scratching melodies, that nicely complement a rhythmic body of sounds that, although are still in four-four, keep the stagnance of kick-snare-kick-snare far at bay.
Stream:
Extrawelt
- Wasteland
The other two tracks on the EP, "Wasteland" and "Yummy Unbroken," feature heavy leads that are lightly bit-crushed in Actress style--when listened to, the yearning for a volume increase is almost instantaneous. Extrawelt continue to prove that they are experts of balancing songwriting structure and automated progression, evident through tracks that never fall victim to being 'dead in the water.'
You can buy Extrawelt's Vorsprung durch Hektik at the following online retailers:
Follow philipjamedevries on Twitter
Email: [email protected]