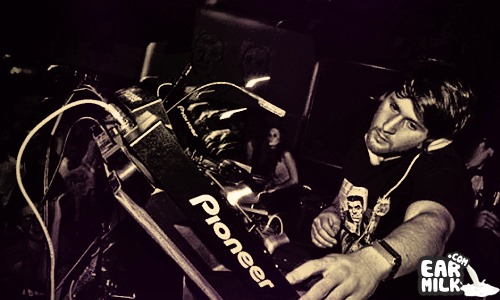 I've posted LaTourette before and each time it seems to have a great amount of hype. So I'm here today to bring you a new original track from LaTourette and a new remix as well as a promo. Before I begin this is not your usual LaTourette slash and thrash electro, instead it is 2 much more complex pieces. 
LaTourette - Move Up (Original Mix)
The first is a  smooth funk remix that is not upbeat but more relaxed and meant for those days when your spending hours relaxing on a Sunday with that massive hangover. A nice build eases up on you and gently drops to bring you a relaxing original mix mixed with a groovy beat. Enjoy.
Debra Dolce - Fairytale Love Affair (LaTourette Remix)
The second is a remix of Fairytale Love Affair that starts off with a echoing synth and erie piano mixed with vocals but slowly builds to a electro mix. The electro is not to heavy yet still keeps a Latourette signature that you can groove too. Enjoy. 
And the last track is a promo soon to be released so keep your eyes and ears open. It brings you more of a heavy electro remix and is like listening to a battle field.
Dead C∆T Bounce & You Killing Me - Justice! (LaTourette Remix) PROMO 90" 
Make sure you start to follow: