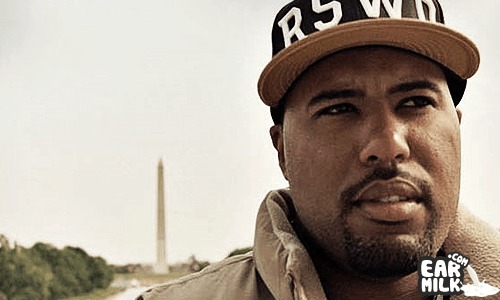 #7 Dom Kennedy
First off, I apologize for the delay in the Famous Faces post, but there was a mix-up with the posting. Next up in the countdown is the true sneakerhead Dom Kennedy, an LA native who has been associated with Casey Veggies, Pac Div, and Curren$y and the JETS crew. Dom has been getting a lot attention lately because even though hes been around for a while, he's still grinding and building up his recognition. Just like his influences of Notorious BIG and LL Cool J, Dom takes pride in the fact that just by listening to his music, you can tell where he comes from.
In 2009 after Dom dropped Best After Bobby that was mixed by the LA Leakers, he gained a lot of respect and subsequently gained a sponsorship with the dope streetwear brand, The Hundreds. Dom then took his talents to his first studio album with From The Westside With Love and absolutely killed it. Earlier this year he dropped another dope mixtape to follow up his first album, The Original Dom Kennedy which got a ton of positive feedback and a whole lot of love. He is on his grind and unlike most artists, its consistent and he doesn't look like he will be falling off anytime soon, and the only way he can go is up. Also, this year he dropped his second studio album From The Westside With Love II with huge features like Mikey Rocks, Asher Roth, Schoolboy Q, and Casey Veggies; and also solid production from Cardo and Futuristiks. Dom Kennedy will take this momentum into 2012 and be a Famous Face in the hip-hop game especially considering he still has been dropping REAL hip-hop, not the whack mainstream music a lot of artists have been switching to. Dom Kennedy has some real swag and he's somebody you should check out and listen to without a doubt. 
Off of From the Westside With Love II, check out Dom Kennedy - "Grind'n" produced by Cardo.
Purchase: Dom Kennedy - From the Westside With Love II (Album)
Download: Dom Kennedy - The Original Dom Kennedy (Mixtape) 
Download:  Dom Kennedy - Best After Bobby (Mixtape) 
TOP 10 FAMOUS FACES IN 2012 [HIP-HOP] INTRODUCTION
Follow Dom Kennedy on Twitter: @DOPEITSDOM
Follow me at @ThomasKWelker for more Hip-Hop updates!