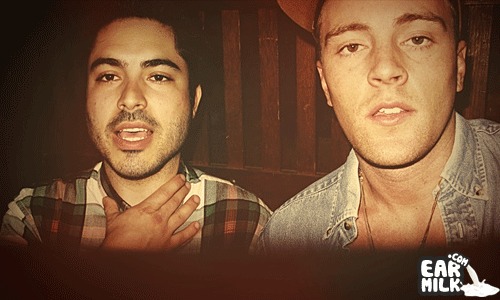 Toronto stand up, and let me introduce the rest of you to Meati & Meech. A local name soon to become a prominent standing house duo. They've been making waves ever since their first release on Discobelle last year, churning out remixes for various names and guest mixing for Sound Pellegrino's podcast. Now they've got an EP hitting the digital shelves June 13th and it's called Bock.
The titled track uses a rich display of bazaar samples to paint a middle eastern perspective of house on a sooty papyrus canvas. Overall there's a lot of peculiar things to collect from this release. The remixes give this EP some clout, and I'm pointing at Poupon and Deebs. As a bonus, I'll drop off their remix of Freak by TO natives Autoerotique.
Freak (Meati Meech Remix)
Download:
Autoerotique - Freak (Meati & Meech Remix)
(DBR017) Discobelle Records - Meati & Meech Bock EP

Like I said it all drops June 13th and if you're in town be sure to hit up the release party at the Social on June 16th. And of course, follow the links below so you can grab that naan and kabab when it's fresh.
Follow me @lookitslukas
Send me [email protected]
and like me on facebook