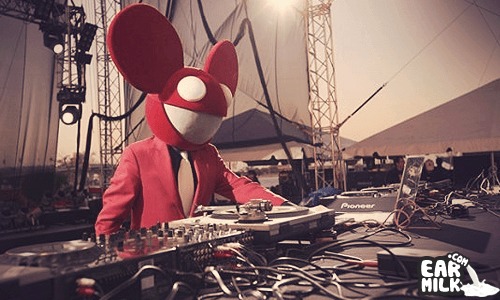 If only they were longer, if only, if only. Deadmau5 dropped two new small little mixes (previews most likely for bigger fish coming our way.) The first is almost a minute and a half. It's very pop electro sounding. Enjoy.
[soundcloud url="http://api.soundcloud.com/tracks/16113754" params="show_comments=false&auto_play=false&color=000000" width="100%" height="81" ]
The second track is almost the first one but just a little bit different sounding (more of a kick) and not nearly as long or disco sounding. Enjoy.
[soundcloud url="http://api.soundcloud.com/tracks/16114009" params="show_comments=false&auto_play=false&color=000000" width="100%" height="81" ]