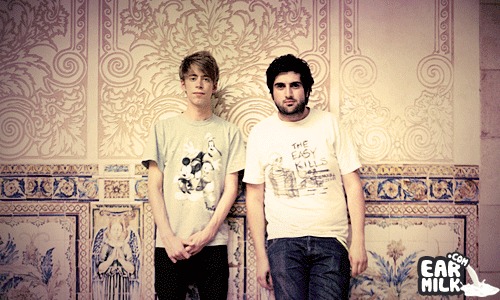 Justice releases a new single, SebastiAn drops his first album, and Digitalism release their long awaited sequel I Love You, Dude. First thing I'll say, can 2011 get any better? Second thing, what a great controversial title for an album. Reminds me of Lil' B, except all the egotistical losers that take it seriously are out of the picture. But what stands out to me the most about this album is how buoyant these guys get from track to track.
Miami Showdown goes hard in the paint, destroying the soundscape with distorted acid and bass lines. The aftermath results in Encore, a closer with it's groovey bass guitar and a flood of wet synths that create the digital beauty these two are known for.
Download:
Digitalism - Miami Showdown
When I read that Digitalism and the Strokes frontman Julian Casablancas were going to collaborate for a new single off this LP, I thought I was just robbed of my life long dream. But that's not the case because the track Forrest Gump does not check in a vocal appearance by one of our last breathing rock stars. Don't get me wrong though, even with his absence behind the mic you can hear his mastery go to work in the song structure and interweaving six strings.
Download:
Digitalism - Forrest Gump
So how does it match up to their debut LP Idealism? You could say it's just as good and I could see your point, but to me their first album had a vibe that is missing in this one. The excitement of pushing electronic synths into the hands of kids that were still strung out on vocals and guitar.
The album drops June 20th and overall, it's a solid LP. A solid continuation of the ruckus these Berliners created when they exploded onto the scene. The boys do a good job of taking a new direction while keeping the memorable 2007 sound that gets you warm inside just by thinking about it. Follow these guys as they begin releasing a slew of new remixes done by your favourite names. I'm really looking forward to it.
Follow me @lookitslukas
Send me lukas@earmilk.com
and like me on facebook