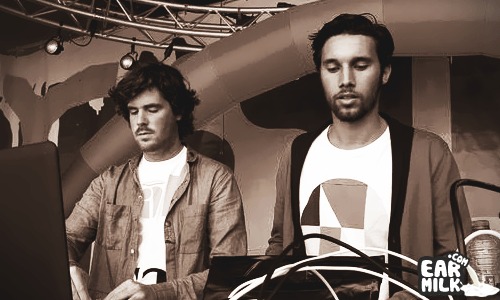 TWR72 stands for The Walk & Roger 72, a duo bound by friendship and a name to watch for in 2011. Their last track Future Tool has seen support covering the entire music spectrum from Diplo to Felix Cartal, and even Erol Alkan has anointed the boys himself.
I don't know where you are, but it's nice as fuck out here. Summer is just around the corner so why not take this track out with you and enjoy that balmy sun. It's called Summer of '91 and you might ask, what was going on in 91? Acid house was going on in 91, and it's making a comeback 20 years later.
Summer of 91 (Acid Version)
Download:
TWR72 - Summer of 91 (Acid Version)
You might also think you've heard that sound before, and it's because you have. That key stab has been ushered in tracks by Bart B More, Figure, and I want to say Herve was the first. It's sampled from Bizarre Inc.'s early house classic Playing with Knives. So step into that time machine, crank the decade dial two notches back, and find out that house music was way hood in the 90s.
Follow these two and you follow the future. Check out they're previous releases, they've got a lot of gold to give out.
Follow me @lookitslukas
Send me lukas@earmilk.com