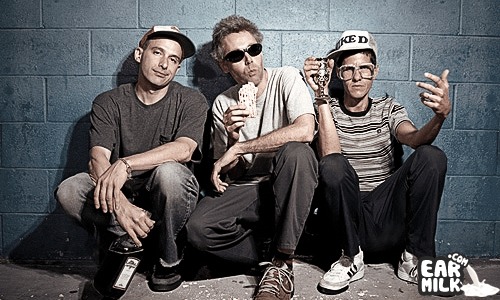 They're backkkk and definitely kickin' it old school like. Beastie Boys are set to release their latest album entitled Hot Sauce Committe, Pt. 2. This track, "Make Some Noise", is the first leak off that album. The track will officially go on sale starting April 11th but you can check out the track below. And, the album is set to drop in May. It's about to get REAL funky....
Beastie-Boys-Make-Some-Noise
Download:
Beastie Boys - Make Some Noise
**Update** Check out a trailer for the album. See how many celebrities you notice.