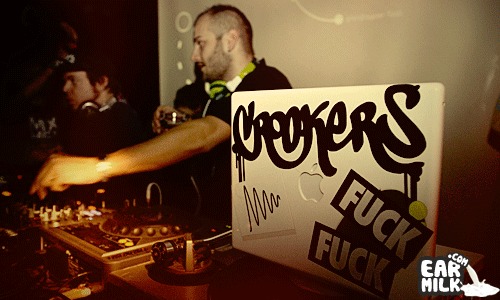 Crookers have been pretty quiet for awhile - probably touring and making bank - but I personally think their latest below is pretty dope. Major Lazer before major lazer was dancehall fidget house goodness and this is a return to roots for from the duo italio. (btw, judge the fucking loverboys on their work - not on their hype)
They did this remix for Munchi, who I hadn't heard of - but the poor bastard... buy the record after you hear the story below.
"Munchi had a seizure caused by an intracerebral hemorrhage, with no prior condition. He spent 9 hours in a coma and 11 days in the hospital recovering. He has no medical insurance in the US. His medication is expensive and he needs to get back to Rotterdam. Our goal is to pay for his ticket home, get our Hawaiian friends reimbursed for his meds and eventually pay for his hospital bills."
Support the original release at: tandarecords.com
Download:
Munchi ft Mr Lexx - Shottas (Crookers Remix)