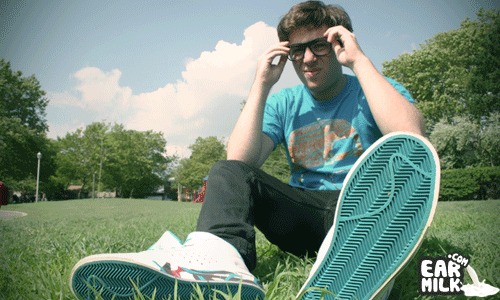 Hoodie Allen has released his first ever music video for his track "You Are Not A Robot" from his Pep Rally mixtape. Looks like Hoodie is on the run from a group of kid robots! Looks like they had a lot of fun shooting this video. Don't sleep on Hoodie because he's definitely a breath of fresh air and he continues to make music that is upbeat and inspiring. Check out the video and the mixtape below.
Download:
Hoodie Allen - You Are Not A Robot
Download: Hoodie Allen Pep Rally Mixtape
So, watch the video above first then check out this link to see the "Non-cute" version. This is where i took Hoodie Allen "You Are Not A Robot" and sync it up with a song from the movie The Omen. Then the kids in the video become creepy! Watch it HERE. Mute the video on the left.