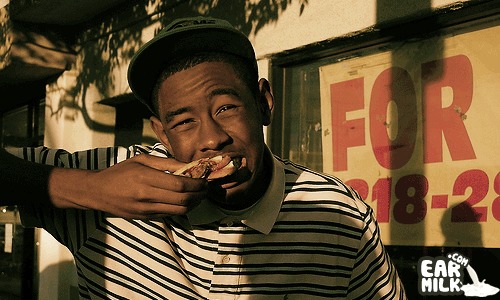 It doesn't matter if you're French Vanilla or a Deathcore Party Shank Freak you want to Double Dip we can tell.
Tyler, The Creator's been workin hardd, if you guys didn't catch the post [HERE] from fellow milk homie J.P you gotz ta get caught up!
New vid is for the new single off GOBLIN and everybody better be screaming YONKERS!
ODD FUTURE WOLF GANG KILL THEM ALL
--Update
Thought I'd throw a couple tracks on from Tyler's last album Bastard, these tracks are off the hook, so get a mop to clean up your face melt:
Download:
Tyler, The Creator - Bastard
Tyler_The_Creator-Inglorious
Download:
Tyler, The Creator - Inglorious