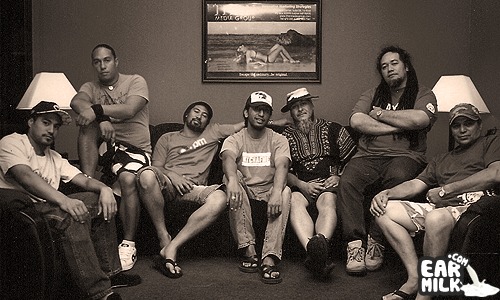 This is your Daily 2% – Chilled and Ready to Serve. We will try to bring you one "chill" track every day. This is for when you get home and you are trying to unwind. You reach for that glass of wine or that unlit Black & Mild or maybe you reach for something more herbal. This track is for those times. We are just your milkmen and I'm here to make a delivery. Chill...
It's Friday so it's time to bring in some relaxing reggae. This track was posted like 2 years ago but its one of my faves. TGIF and time to Get Away....
Today's delivery is brought to you by Katchafire. They produce island style roots reggae and they hail from New Zealand. I got a chance to see these guys live in Hawai'i and they can really put on a show. All of their music is "chill" so you will be seeing them a lot on the Daily 2%. Their name was inspired by the album entitled Catch A Fire which was made by Bob Marley and The Wailers. Katchafire is one of the chillest bands you'll ever have the fortune of listening to. The track I'm bringing to you today is called "Get Away". Such a perfect track title. So sit back and chill......
Katchafire%20-%20Get%20Away
Download: Katchafire - Get Away
Katchafire - Get Away
Bonus video(because this is one of my favorite songs by them):
http://video.google.com/videoplay?docid=3450818491767391950Katchafire - Who You With