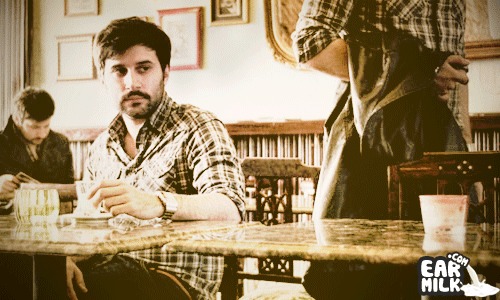 Once upon a time a German man and woman gave birth to a boy and at the same time a similar couple gave birth to a boy named Luis Clara Gomes somewhere in the vicinity of Viseu, a small countryside town in Portugal. Later that boy moved to the capital of Bavaria - Munich (I think) - a city who's motto is "München mag Dich" (Munich Likes You). In 2008, this man became DJ/Producer Moullinex and he continues as an addiction to anyone that listens to him. He reliably remixes, revels in originals and renown for his dancier then dance edge, he also (so I've read) enjoys researching astronomy.
Today we are graced with a dreamy disco beat that Michelle Pfeiffer would 2-step to - "Tear Club" from the forthcoming Chocolat EP, out on Gomma, January 2011.
This is also the first track he's made where he 'sings' aka without a vocoder or some weird effect.