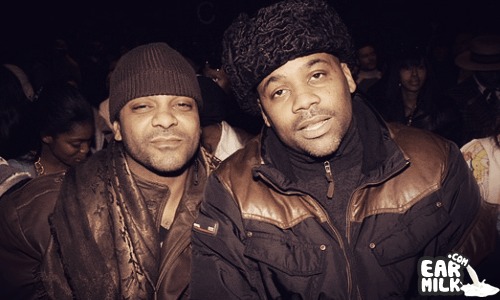 Contrary to popular belief, Dame Dash has been staying pretty busy, what with being out of the limelight and only relevant to the mainstream industry through Jay-Z, you would think he was still soaking up money through the loose ends of Roc-A-Fella. Besides his recent Blackroc project, Dash has also had time to develop the more than respectable Studio DD172, a multi level complex in the Tribeca. DD172 houses an art gallery and several fashion and media offices for several companies among other things. It was where Curren$y shot his latest video, and Center Edge Territory was conceived. The ventures don't stop there though, here is a little rundown of what's expected to come:
Moments cannot be manufactured and once passed cannot be recreated. The DD172 space is an artistic epicenter where every passing instant becomes one of consequence and Creative Control is the lens that brings those glaring moments into focus. Creative Control, the brainchild of Directors Coodie and Chike and media mogul Dame Dash is an online media network bringing you original web series and music shot by the artists themselves. The series Sessions at DD172 will be an exhibition of talent caught candidly as they pass through the space curated by Dame Dash. Spotlighting artists like Mos Def, The Black Keys, Zoe Kravitz, and commencing with the release of the Black Roc Project, Creative Control will view the cross section of talent of all genres from every angle. See the full project as it launches Nov 27th on www.creativecontrol.tv
It looks like there is a lot of creativity to look forward to in this modern (and probably amphetimine free) version of The Factory. More after the jump.
MoS DeF + Edan - Session @ DD172
Om'Mas - Session @ DD172
Tash - Session @ DD172
Keep Listening.