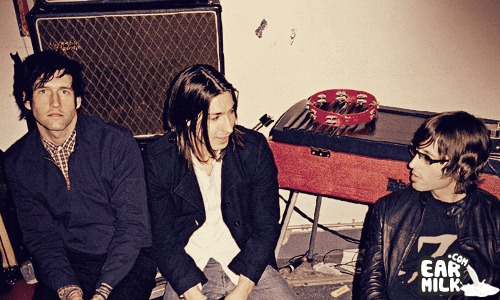 The Musebox has partnered up with Earmilk.com to give you tickets for the The Bravery and The Dustys show at the House Of Blues in Orlando, FL.!  Thats right free tickets! All you need is to be an Earmilk fan!
THIS  CONTEST IS NOW OVER
How to Enter
Come to www.earmilk.com
Come to this post


Comment on THIS QUESTION:
Why do you love Earmilk.com so much?
We'll read the comments, and decide from your creativity who the winner is.. So make em' count! The winner gets put on the guest list at House of Blues, Orlando! That's right. Comment it up, we pick the winner, and they get free tickets to the House of Blues. Sounds like a good deal to me. Enjoy!
Contest Deadline
The contest runs from Wednesday, October 7 at  7pm (EST) till Friday, October 16th at 3pm (EST).
Download:
The Bravery - Believe
03 Dangerous Little Signs
Download:
the Dustys - Dangerous Little Signs