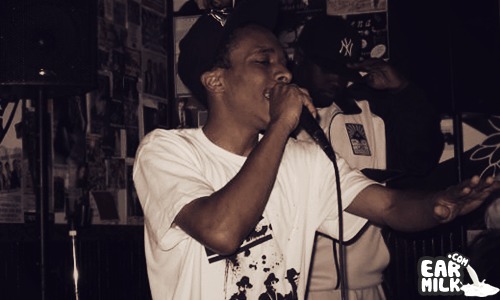 One of the most interesting, revered, and challenging things about rapping is being able to develop a style that uses other elements from, and that transcends the regular status quo of one's region. Sure it's important to throw in tha flavor of a city, but when one begins to sound like everybody else, it's easy to get thrown into the monotony. Houston native, Hollywood Floss, has been creating quite the buzz based on this knowledge.
"Dismiss any misconception you had about down south lyricism" is what the first line of an email your boy sent us not long ago read, and the message definitely holds true. Despite the superficial sounding epithet, you would never know he was from Houston upon listening to him. From the searing underground flow to the heavily sampled beats, it should come as no surprise to people in the area why this dude was honored as best new artist in Houston's underground hip-hop scene. He was generous enough to send us some treats for you listening pleasure. Check the tracks out below and go show some love.
Download: Hollywood FLOSS - All Of My Love
Download: Hollywood FLOSS - Better Times (ft. KIDD The Great)
Keep Listening.