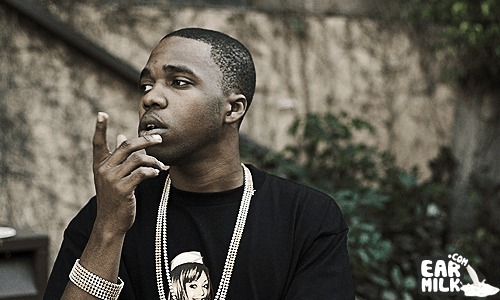 Curren$y is a nice rapper, point blank, and as much we have written about him here on Earmilk, you would think one of us is related. But on the real, we have much respect for this dude. Not saying he is one of the greatest rappers of all time or anything, he's obviously still young and got way more to prove. Nonetheless, dude has certainly got his own unique groove. He's not the southern thugs rapper, although those are where his roots lie, nor is he a spaced-out hipster's rapper, granted that seems to be the trend of his generation.
Embodying the mindset of Outkast, Spitta simply stays calm, dropping bombs right down the middle, appealing to those far left and far right, and it comes to him naturally (as it should). He's being himself, people, and in a nutshell that's why he stays getting his props here. On this track, Beck blesses our boy with a little sample, as you might have guessed by the title already. Check out the music videos for "Elevator Musik" & "16 Switches" after the jump.
Download: Curren$y - Newer Pollution

Curren$y - Elevator Musik (dir. BMike)
Curren$y - 16 Switches
Keep Listening.