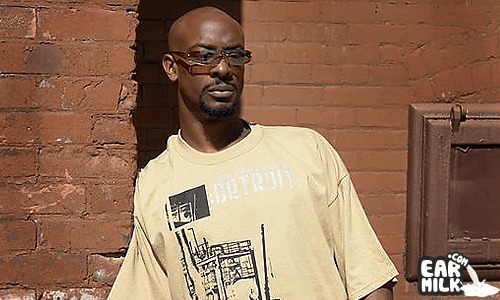 Titus "Baatin" Glover moved on to be with his brother J Dilla on July 31, 2009. He was 35 years old. One of Detroit's finest and most respected MC's, words really cant describe how seminal and underrated this man was to hip-hop. A true eccentric, Baatin would often open on a track saying something funny or with an impersonation and immediately fall into rhyme. He had the unique ability to spit conscious rhymes but also act a fool all in the same song, sometimes going over listeners heads. In 1997, Baatin, Jay Dee and original Slum Village member, T3 blessed us with Fan-Tas-Tic Vol. 1, easily one of the most important hip-hop albums of the late 90's.
Over the last decade many great contributors to music have passed away, but it is important to remember and celebrate the achievements of these people in life and not just in death. With that said, there are some tracks from the man himself while running with the SV after the jump. We also provided you with some interviews with Baatin to give you a better look into the messages in some of his music.
Slum Village - Pregnant (Baatin) from the Fan-tas-tic Vol.1 album.
Baatin explains his "Pregnant" Verse.
Slum Village - Beej N Dem from the Fan-tas-tic Vol. 1 album.
Slum Village - CB4 from the Fantastic Vol. 2 album.
There was a stint there, not long after Jay Dee went his own way that Baatin decided to go his. Here is a track entitled "Marvelous" that he worked on with Dilla prodigy and rising Detroit beat guru Black Milk.
http://www.youtube.com/watch?v=gvpqMjf30c4Baatin - Marvelous
After a few years a part, the crew decided to get back together. I guess Baatin didn't feel right being away from the S for so long. He returned to the studio along with T3 and the ill mc and the most recent induction to the team Elzhi to work on a second album together ( the first being Trinity). The album is entitled Villa Manifesto.
Baatin returns to the S
Baatin first freestyle of 2009
This was the result... "Cloud 9", a dope re-intorduction track from Slum Village featuring Marsha Ambrosius of Floetry.http://www.youtube.com/watch?v=cJzogqnI0BcSlum Village - Cloud 9 (ft. Marsha Ambrosius)
You will always be remembered Baatin.
Keep Listening.