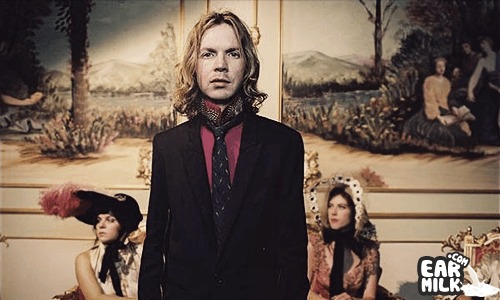 Beck is back again here on Earmilk doing some weird sh*t as always. The last post we made about Beck was his new Record Club, where he and his friends cover a whole album in a day, with the latest being Velvet Underground and Planned Obsolescence. His latest tirade is known as Irrelevant Topics, which will be:
"featuring conversations between musicians, artists, writers, etc. on various topics, without promotional pretext or editorial direction."
These convorsations will have no real direction or topic, just ramblings about anything. What makes this particularly entertaining, is his first interviewee is Tom Waits, who is famous for talking about literally anything. This conversation covers three of my favorite topics: lightning, homemade submarines, and the Oscar Meier Wienermobile. Enjoy.
Beck's " Irrelevent Topics": Tom Waits
Record Club - Femme Fatale (orig. Velevet Underground & Nico)