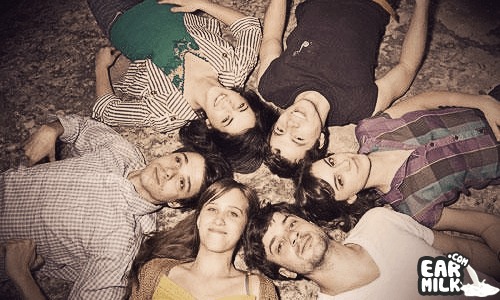 If you haven't stumbled across Dirty Projectors yet, umm... you will. I am still on the fence with them (to be perfectly honest). I'm not sure if I 'get it' - call me square or nearsighted or nacy I don't care.
This Brooklyn 6-piece experimental indie folk band give off a Balkan Folk vibe (Balkan was popularized in our culture by the oh so godly Beirut). They also have something else...something that's a little poppy, mostly accessible, a little indie, and generally unexpected. The Dirty Projectors do not make songs that your accustomed to hearing.
Every track is a walk down an unbeaten path in the backwoods of some foreign country that supports mostly girl groups...
Here is the latest Video
Dirty Projectors - Stillness Is The Move