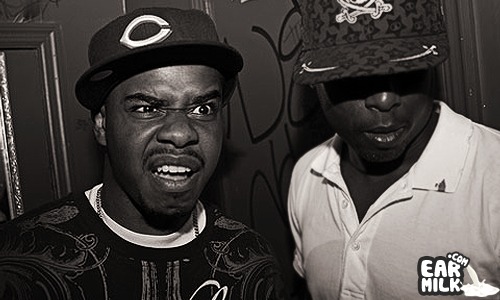 The boys are back! Talib Kweli and Hi-Tek are back as Reflection Eternal. Here they give you a behind the scene look at the new video dropping next week.
This is an exclusive behind the scenes look at Reflection Eternal's first video from their upcoming reunion album. Talib, Hi-Tek and Res talk about the song "Back Again" as well as the concept of the unique video, directed by Todd Angkasuwan. It was shot all in one take with multiple cameras at once, and we'll let you in on how they did it right here.
So, there you have it folks. Check out the video Below.
http://vids.myspace.com/index.cfm?fuseaction=vids.individual&videoid=59088834Reflection Eternal - Back Again (Behind the scenes)
Be cool and support Reflection Eternal
Big up to NR