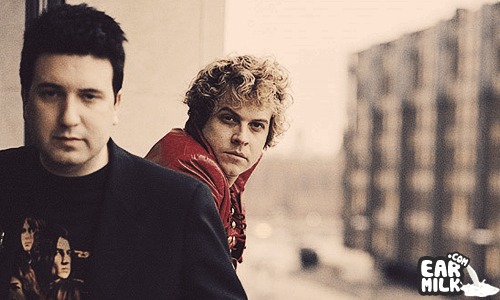 Always count on Art Pop/ Visual frenzy artists Fischerspooner to give us music and videos we can at first dance to and then get slightly scared of.
For those of you who don't know Fischerspooner, its a project that consists of Warren Fischer and Casey Spooner that mixes music, dance, fashion, film and photography. Originally visual artists, the duo wrote a few cool electronic tracks to accompany their film and theatre acts, and eventually became more interested in the soundtrack. At the turn of 2000, Fischerspooner blew up in the electro-pop genre, and even had music featured in the 2006 comedy hit "Grandma's Boy".
Their newest release "We Are Electric" spares nothing to your imagination on showing you just how they are in fact, electric. I'm contemplating making myself one of those crazy light bulb hats they have in the video. I'll let you know how it goes...
02%20We%20Are%20Electric%201
Download: Fischerspooner - We Are Electric
Download: Fischerspooner - Emerge
Download: Fischerspooner - Never Win
Fischerspooner - We Are Electric video
myspace.com/fischerspooner