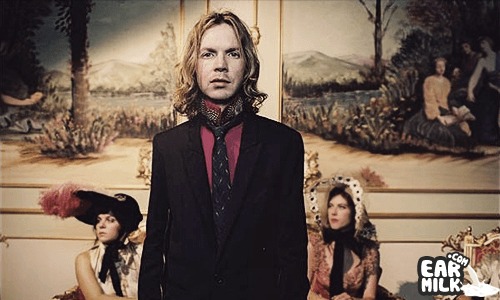 Beck is a madman. I've always been super into his sound, and most music enthusiasts agree that he's always bringing some serious work to the table. The thing I think I love most about Beck is his very unique experimentations with songs, which always turn out awesome.
His new project "Record Club", is in fact that, a record club. He describes it as an
informal meeting of various people to record an album in a day. An album will be chosen to be reinterpreted and used as a framework. Nothing rehearsed or arranged ahead of time. A track will be uploaded once a week on beck.com as well as through the web sites of those involved with the project.



For their first run at it, they went with The Velvet Underground & Nico's "Sunday Morning", after much deliberation between it and The Digital Underground "Sex Packets". Participants in this release are Nigel Godrich, Joey Waronker, Brian Lebarton, Bram Inscore, Giovanni Ribisi, Chris Holmes, Thorunn Magnusdottir, and of course, Beck.
Here we have the video for the session, and a download of the song (sshhh, you won't find this anywhere else very easily for a minute!) It was just released today, and I am thoroughly impressed. So put it on, and let Beck get all Velvet Underground on you.
Download: Beck - Sunday Morning (orig. The Velvet Underground)
P.S.- Check out actor Giovanni Ribisi rocking out on the xylephone!