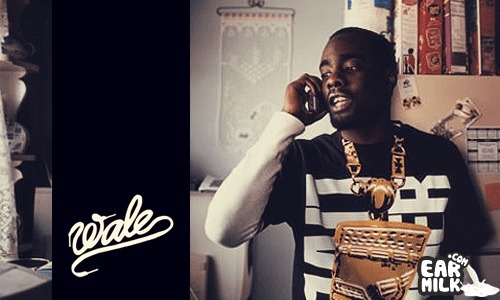 Wuddup fellow listeners? Ok, so I know I haven't posted since the medieval times of OKIE DOKE, so I figured I would kick back into it with something Raw, and yes I do mean raw. Anybody in the know KNOWS Wale is one of the dopest rising MC's to date.
His witty lyrics, biting metaphors, and slick similes coupled with beats that would normally be classified outside the genre help to progress what we know today as hip-hop. In this video "Family Affair," done by Three/21 films, Wale explains through the eyes of a prostitute the struggles of being a mother, a lover, and trying to have a normal life. Pretty intense stuff. I'm sure I only scratched the surface with that explanation, but ill stop writing and let you develop your own interpretation.
Wale - Family Affairs
We've also posted the video for his single Chillin' featuring Lady Gaga on here, just in case you happened to miss it. Be on the look out for these tracks and more on his mixtape, Back To The Feature dropping June 15th.
http://www.youtube.com/watch?v=-XwxKVBNbrQ
Wale - Chillin (ft. Lady Gaga)
Psssst...Want a little more insight on the illy MC from the DMV? Check out his interview with 24/7 Hip Hop below. Keep Listening.
247HH v2 Interview: Wale from Ranadeb Choudhury on Vimeo.