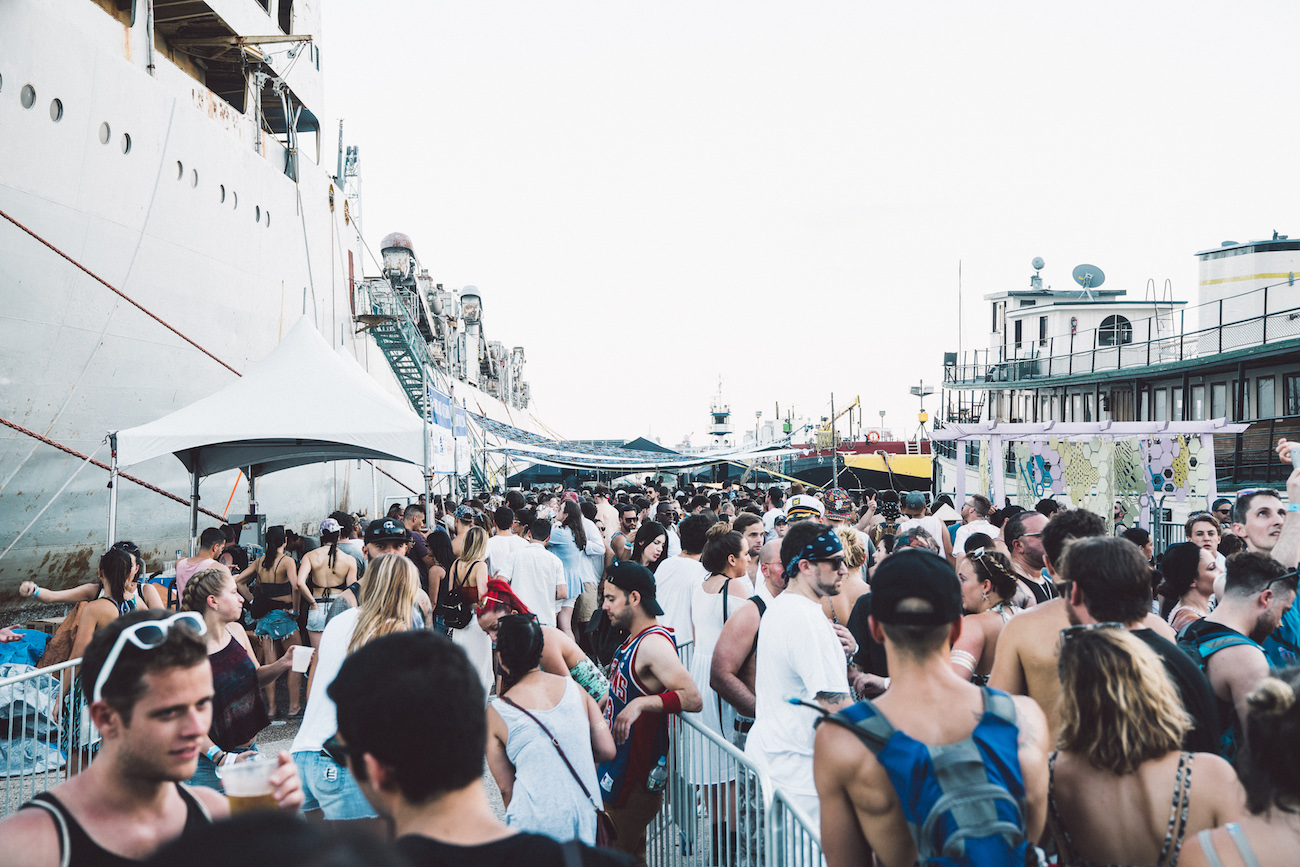 On the afternoon of August 13th, 2016, one of the most diverse festivals in New York City's dance music scene descended upon Brooklyn's scenic Red Hook Grain Terminal for the second annual ELEMENTS Festival. Produced by the famous curators at BangOn! events, ELEMENTS brought an infamous curation of artists, vendors, performers, athletes and DJs to let their artistry shine in a setting fit for Mad Max in NYC. It welcomed artists like Gramatik and Klingande to its five unique stages, ranging from a waterside view to that of a quarry. 
While some events might suffer from a weather forecast of 110+ degree heat, ELEMENTS went off without a hitch. Sprinklers kept festival-goers warm, and music and art kept them inspired.
The following two tabs change content below.

It all started with Pakito's "Living on Video."

Latest posts by Steph Evans (see all)