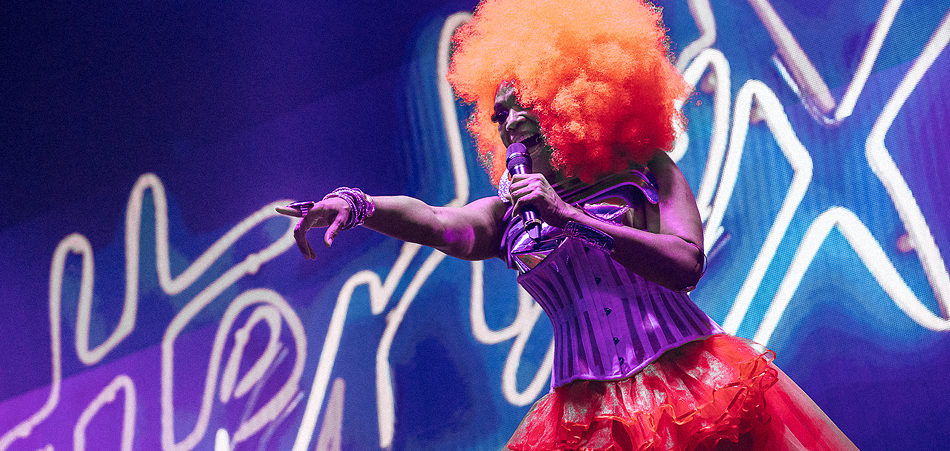 At EARMILK we sometimes get precious opportunities that few others do, and one of the most recent was the SOLD OUT Glitterbox party at the very heart of London's clubbing culture - Ministry of Sound.
From the moment we stepped foot into the sparkly sanctuary, it soon became clear that at Glitterbox the phrase "anything goes" takes on a whole new meaning. Drag queens, crowd surfing, vibrant outfits, plenty of disco balls, and of course an abundance of glitter made sure that there was not a dull moment to be found from beginning to end.
The best in modern and retro disco-house-funky fusion was provided by the much cherished, hometown Horse Meat Disco, rework royalty Dimitri From Paris and a whole host of feel good selectors in the form of Luke Solomon, Melvo Baptiste, Simon Dunmore, Savage and a live PA from Dames Brown.
When it comes to reviewing Glitterbox, it's hard to pinpoint specific moments in the night which felt extra special due to the entire, magical experience put on by the biggest show in town.. although a goosebump-inducing spin of 'The Boss" (by the iconic Diana Ross) from Dimitri was a notable highlight for the crowd. With no down moments and not one frown to be found, I can say this is an event not to miss should the opportunity come your way. If you aren't already thinking about clicking away from this page due to complete envy, we'll let the photos from Gavin Mills below do the talking.
The following two tabs change content below.
Amy Fielding
London based & the UK Editor at EARMILK. Techno, House, Disco & anything between. Tweet: amyworldpeace
Latest posts by Amy Fielding (see all)