The National Independent Venue Association, NIVA, is running out of time and it needs the music community's help. NIVA, new organization, works to receive federal financial aid for independent music venues to survive during this pandemic. Back in May, NIVA reported to Rolling Stone that "90% of its 1,300 member venues report they do not have cash on hand to last more than six months without federal intervention, and 55% say they do not have enough to last more than three months." Now, as the country reaches its fifth month of quarantine without seeing any major decreases in cases, these venues have every right to panic about their future.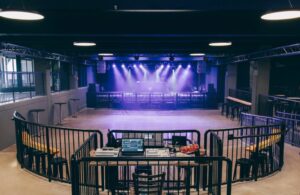 Some might argue that venues aren't a necessity. In actuality, however, they carry a huge influence on the community. There's a big difference when a 1,000 person-capacity venue goes from selling out shows to making nothing at all. On their website, NIVA provides statistics from Pollstar, declaring, "Venues are forecast to lose up to $8.9 billion of revenue if the rest of 2020 were to remain dark." Not only do these closures affect the venues, but also the surrounding community. When fans need snacks and supplies when they stand in line all day or when they want to grab a bite to eat after the show, most of that money goes to local and independent businesses and restaurants. Even though we live in an age that continuously works to create new forms of entertainment, people seem to underestimate the cultural and financial influence arts and entertainment sectors hold.  
So, how can we help? There's a page where one can submit their information and write an email to legislators to protect the venues. There's already a template written out, but one could add more to it if they'd like! One can even donate directly or buy some of NIVA's merch.
On their site, NIVA has a whole list of the bands and artists that support them. Maybe one might see their own favorite artists while scrolling, it should encourage you to take action. Maybe you have been wanting to see this band, whether it be for the first or thousandth time. Maybe you have been dreaming of hearing a certain song live. Whatever it is, make it happen. Even though it's unclear when it will happen, the world will return to a normal state. When it does, we will want to have the opportunity to go to a concert again at our favorite venue. We would hate to see their doors close and wish there was something more we could have done to keep them open.