Last year, UK bass savant Rusko suddenly pulled out from Wobbleland's sister festival, Toxic Summer, after being diagnosed with stomach cancer, more specifically gastric lymphoma.   It was a heartbreaking moment for bass music fans the world over, but after being proclaimed cancer free last fall, he's just announced his return at Wobbleland 2018 after releasing a new single, "Look Out!". Rusko took to twitter to announce new music, "with wobly legs and hairy heart, I'm officially back on the case!"  Rather poetically, he returns on "wobly legs" at Wobbleland, where he's sure to leave everyone in the building on equally shaky footing after delivering his highly anticipated comeback performance.  
Presave: https://t.co/xCPz8G7qa4 pic.twitter.com/lWAf0bxlLq

— rusko (@ruskoofficial) January 24, 2018
Wobbleland is California's premier spring bass music event, and no doubt the festival is headed for another sellout with Rusko's first showing since last spring.  In addition to Rusko, Troyboi, Baauer, Figure, Matroda, and more join already announced artists Rezz, Barely Alive B2B Virtual Riot, Crankdat, and Feed Me with more bass yet to be unleashed in the upcoming final roster announcement.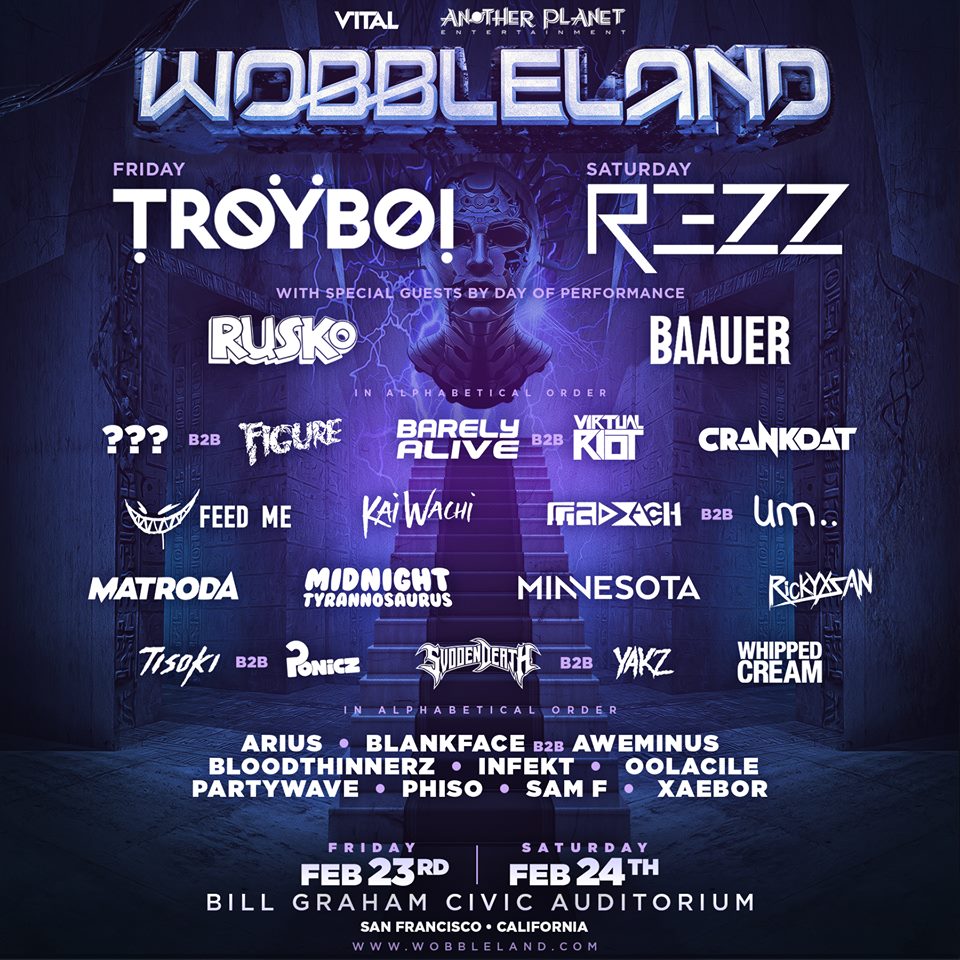 Wobbleland's seventh installment arrives as a two day festival taking place on Friday February 23rd and Saturday February 24th.  Also of note is a change of venue from City National Civic Center in San Jose to the Bill Graham Civic Auditorium in San Francisco.  The change in venue makes the festival more accessible and improves proximity to afterparties, sure to please those traveling for the event.  Two day GA and VIP tickets are currently available at www.wobbleland.com. 
Connect with Wobbleland:  Facebook | Instagram | Twitter
Connect with Rusko:  Soundcloud | Facebook | Instagram | Twitter