This Saturday London's historic Grade 1 listed event space Tobacco Dock in Shadwell will be graced by a party like no other. The capital is undeniably the number one name in anything house, techno and undergound London Warehouse Events are hosting arguably the biggest party of the year so far. They're teaming up with fun-loving Barcelona based creatives Elrow to bring their famous Singermorning party to Tobacco Dock in London's east end for the very first time.
Selling out in a record 2 hours nearly five months ago with only Eats Everything announced as the headliner (with more to be announced), it's no wonder that Elrow have decided to bring the music lovers in London what they deserve: another crazy, no limits party in an undisclosed outdoor space in London. Once again teaming up with the people at LWE, this is looking set to be the biggest party of the year.
Coming in during peak summer on Saturday 19th August 2017, Elrow and LWE are unveiling ELROW TOWN. An all day sensory overload with two stages of music, each with a different Elrow theme and hosted by international favourite DJ's alongside some of the brands residents. Elrow Town will be the newest creative concept, building a 360 degree immersive space in the London location. Elrow have promised town squares, markets, cafes and bars – all filled with whacky "residents" to bring the Elrow magic to life.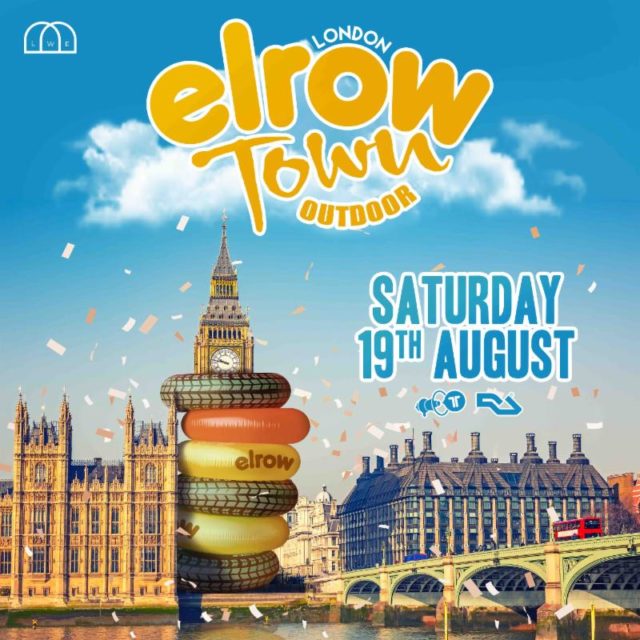 You can sign up for priority access tickets HERE
Connect with Elrow UK: Facebook | Twitter | Resident Advisor
Connect with LWE: Facebook | Twitter | Resident Advisor