With great anticipation for another power lineup from EDC Japan on May 11th and 12th 2019, HARD Summer Music Festival brought some heat to the table last Friday at Tokyo's revolutionary nightclub known as Ageha. Giving a taste of what to expect for next year, the lineup included recognized artists Ekali, Baauer, and Korean rap sensation Dok2. From a wild mix of bass and hip-hop,  the number of original tracks going off during the night was unbelievable. Especially from the local producers such as the Trekkie Trax Crew, who have earned the respect from Canadian producer Nathan Shaw who goes by the stage name Ekali.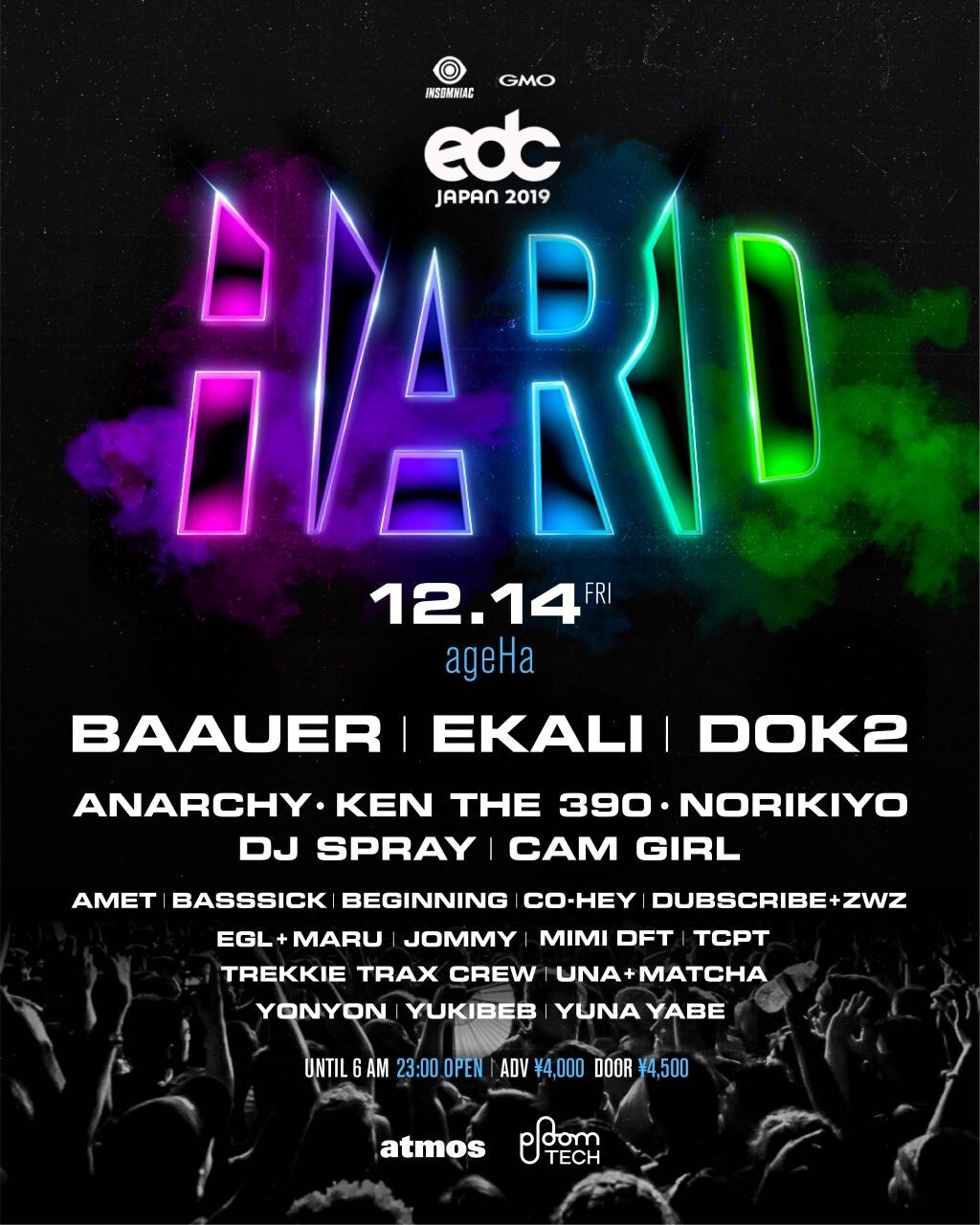 The amount of talent Tokyo brings is no surprise as the OWSLA flags were visible with Shaw going on for his 2 AM set time. Throwing down original classics and a mix of bass-infused tracks, the DJ worked the crowd with an intoxicating amount of energy throughout the entirety of the night. Being as humble as always, Shaw took the time to meet his fan base and managed to catch other local producers sets to explore the widespread talent here in Japan. As the massive event space began to start heating up,  the signature laser and light shows made the whole night an unforgettable experience to all those who came out for the EDC Japan teaser.
The countdown is on for the release of the EDC Japan 2019 lineup, but to keep you going in the meantime, Ekali just dropped a new mash up Awakening - Mix.6 which does not disappoint. 
Stay up to date with EDC Japan here 
Connect with Ekali: Facebook | Instagram | Twitter | Soundcloud