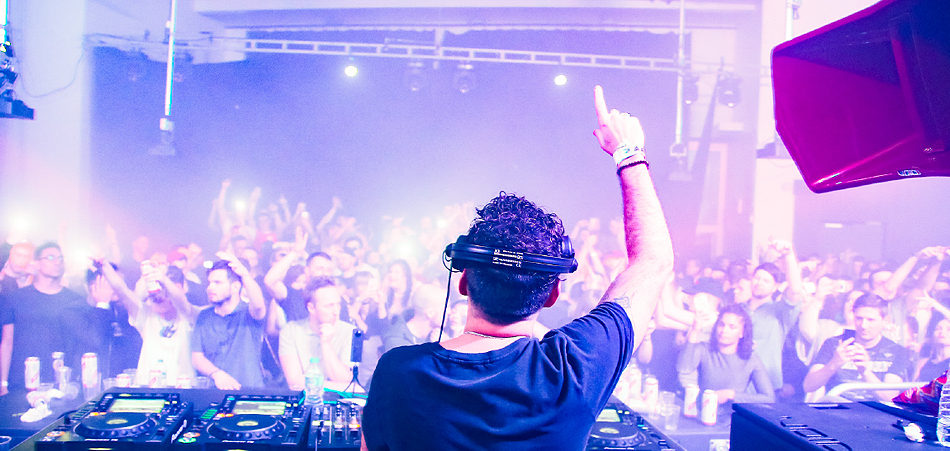 In the UK dance world, its easy to feel spoilt for choice when considering events to attend - especially on Bank Holiday weekends. Taste the Punch, a party created by brothers Dean and Craig Shields from Luton is by no means in it's infancy - and the hype surrounding their brand is growing every single event. After the announcement of their Ibiza takeover with a residency at San Antonio nightclub Eden including two exclusive Techno nights with Laidback Luke - Taste the Punch hosted Solardo, Steve Lawler, Nigel Clarke and Hauswerks in Luton Carnival Arts for their UK farewell. If that wasn't enough, the smaller Bar Room hosted a whole load of local talent - including Emerson, Reverb and JAKE B3ACH.
To me, a good event isn't about the amount of tickets sold or necessarily the strength of the line up - it's how the DJs on that line up control that crowd. Not only did Taste The Punch completely pack two rooms, the stellar line ups in both of those rooms kept both dancefloors moving non stop 10pm - 4am, with many still grooving when the lights came on. Team this with a perfect crowd and true, friendly vibes shared by people who want to get lost in the music and you're on to something.
Afro Medusa - Pasilda (Eric Morillo Remix)
This song captured the energy levels of the crowd in the Bar Room to a tee. It's almost festival season, the venue had that Summer vibe and this was the perfect track to accompany those feelings and get everybody moving well into the peak hours of the early morning.
Second City & Tyler Rowe - I Enter
I would be lying if I said I hadn't started to resent this one for the sheer overplay it received on release - but after not hearing it for a while and catching it again when ReeceyB played it out on the Bar Room dancefloor, this one was a welcome surprise and felt like a bit of a classic.
Lumidee - Never Leave You (Luciano Remix)
The ideal transition between Solardo and Steve Lawler's sets, this track was well appreciated by a crowd who grew up listening to and loving the original which was released in 2003.
Gorillaz - Ascension (feat. Vince Staples) (Nic Fanciulli Remix)
A heavy and hypnotic remix of Gorillaz 'Ascension' track released last month that Steve Lawler dropped at peak time. Full of builds, drops, a stomping techy bassline and a catchy vocal - this sent the room into a bit of a frenzy.
Denis Sulta - It's Only Real
Released in 2015, this euphoric dancer from Denis Sulta is a welcome addition to any set. Solardo completely captured the entire dancefloor with this track and you only had to look around you to see the effect this song had on the crowd. Moments were shared.
'Solstice' is one of the lastest from Steve Lawler's VIVa label, 9 minutes of heady and captivating tech house sounds were well received by the crowd captivated by the journey they were being taken on.
Both Lawler & Solardo gave this one a spin to a completely elated crowd both times. You could play this one 5 times in the same set really and I don't think anyone would be disappointed.
Eurythmics - Sweet Dreams (Are Made of This)
No words needed. Not one.
Maetrik - Walk Alone (Maceo Plex Revenge Mix)
Maceo's flawless Maetrik remix was Hauswerk's closing track that kept the main room going even after the lights came on.
You can read more about Taste The Punch and their Ibiza dates HERE
Connect with Taste The Punch: Facebook | Twitter | Instagram | Website