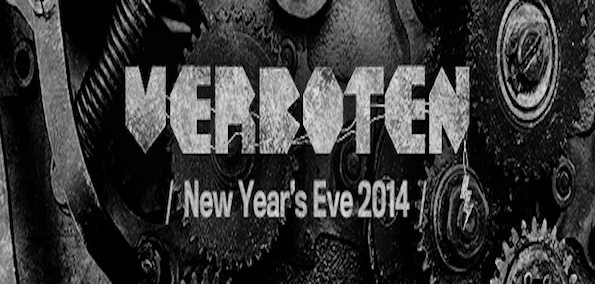 If you're like me, you've still got a long list of New Year's Eve parties which you can't narrow down. To make that decision even harder, Verboten has just announced one of its biggest lineups to date. NYC based promoters Verboten are responsible for a number of the city's best underground dance parties. No doubt, kicking your year off with the vibes of deep house and techno pulsing through your body (plus a few drinks) might just be the best option for you and your crew.
This years perfectly crafted lineup features a very special midnight countdown from London-based Maya Jane Coles, as well as a late night extended set from veteran DJ Lee Burridge (famously known for his sunrise Burning Man sets). Joining his fellow Brits, Verboten newcomer Eats Everything, the stage name of DJ Daniel Pearce will be spinning his signature blend of house, UK bass, garage, techno, and jungle.
In 2011, Lee Burridge began his record label "All Day I Dream" and began hosting a slew of outdoor parties in NY and LA. Joining him this New Years, labelmates Maher Daniel, and Gag Rhome.
Rounding out this years Verboten New Year's Eve lineup are NYC thrashers of sound, Trouble & Bass. The NY label hosts a collection of the city's most off-the-wall, hard-hitting, no-rules DJs, sure to bring this party to its fullest potential.
Don't miss out, tickets for Verboten NYE are on sale today with a secret location in Brooklyn TBA. Follow Verboten on facebook to stay in the loop on how you can snag tickets to this incredibly stacked NYE party.