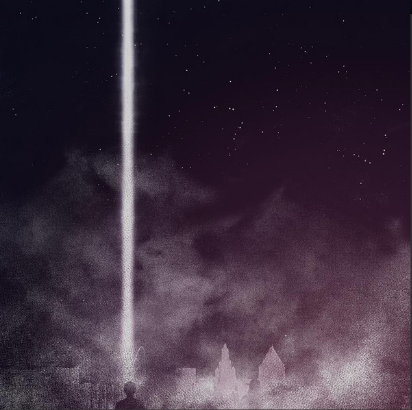 Album Review: The Range: Potential
Artist Name:

The Range

Album Name:

Potential

Release Type:

Album

Release Date:

Record Label:
Label Location:
Review Author:
Review Date:

EM Review Rating:
The Range's latest album, Potential, has been out for a minute now, and yet it's still sinking in.  It's rare for an artist's sophomore release to be their masterpiece, but an album so expertly-crafted is going to be hard for James Hinton to top.  Here he fully reveals the themes that he hinted at on Nonfiction, his breakthrough 2013 album that placed the voices of everyday people and unknown musicians overtop emotive piano and breakbeat percussion. The vague, repetitive vocal snippets never fully revealed the characters, but they still managed to evoke strong feelings of sadness, desperation, frustration, and also hope.  Like any good storyteller, Hinton wasn't pulling any punches in his depiction of the countless people out there who haven't found success.  With Potential, he takes things one step further.  The album's opening line serves as mission statement: "Right now, I don't have a backup plan for if I don't make it." 
So often when we listen to music, we're listening to those who have "made it," whether they're superstars or just buzz-worthy up-and-comers.  Hinton flips that constant on its head, examining the fragility of those struggling to be someone relevant.  All of Potential's vocal samples come from obscure Youtube videos with low view counts, featuring amateur rappers and singers on webcam.  The videos themselves aren't very impressive, but Hinton is a master at finding moments of brilliance nestled amongst what is altogether unpolished and amateurish.  He explains:
"People will announce themselves, a little nervous, and by the middle of the chorus it's almost like that's when they forget the camera's there, that's when you get amazing performances where people just open up."
Hinton drives this point home on Potential, by fully revealing the artists and their backstories through his music videos and interviews.  For example, "Copper Wire" features a few bars from UK rapper Kruddy Zak.  Here it seems like Hinton is mimicking the gradually-rising confidence he saw in the original Youtube videos.  "Copper Wire" starts out jumpy and nervous, with Kruddy Zak's vocals sounding weak and unconfident the first time around.  Each time they repeat, Hinton increases the altitude of the production, and by the end Kruddy Zak's life seems like an absolutely epic story.  "All I'm tryin' to do from a young age, tryin' to get paid," he says, and while that may seem like a generic line from a rapper at first glance, it applies to anyone trying to make ends meet.
Some tracks speak of "walking the straight and narrow path" or ask for "stability and guidance."  "So" and "Retune,"repeat only a few simple words, while "Falling Out of Phase" and "Superimpose" examine the end of a romantic relationship.  That's what's so amazing about Potential; the overt themes of fame and success give way to broader ones of basic human happiness and self-worth.  While the vocalists are aspiring artists, at least casually, it feels like they're just talking about life.  As a whole, the album's level of sheer empathy is one rarely touched in electronic music, and it's hard to compare it to anything, other than maybe Burial's Rival Dealer EP.  Most importantly, just as the album is as much about the Youtube artists as it is about The Range, it's also about you.  Take the words and the feelings and apply them to your struggle.  We all have one and we're all in it together.
Potential is available now.  An accompanying short film, Superimpose, is forthcoming, documenting even more about the artists behind the album.  You can catch The Range on tour with Rome Fortune, dates are below.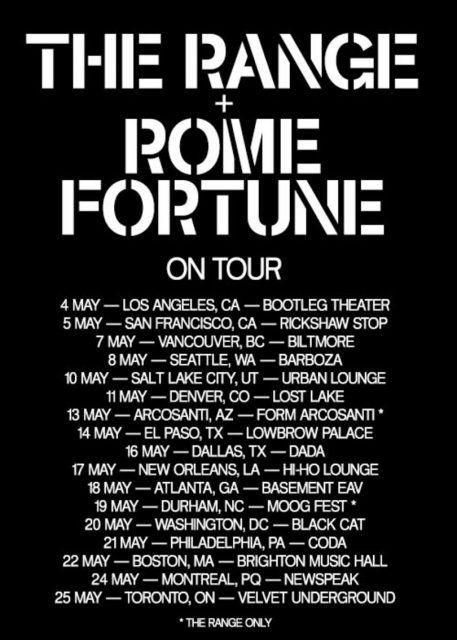 Connect with The Range: Facebook | Soundcloud | Twitter | Buy Potential